we crafts your ideas
into excellent
apps
Design . Development . Promotions
have a project to start?
Let's Discuss
Our Expertise
Make it happen!
Design
UI/UX Design
Brand Identity Design
Graphic Design
Web Development
Responsive Website
Wordpress
eCommerce Website
Mobile Apps
Android Applications
iOS Applications
Hybrid / Phonegap Applications
Digital Marketing
Search Engine Optimization
Social Media Marketing
Email Marketing

App Coders
a degital creative agency focused on creative and results-driven solutions.
App Coders is a creative and results-oriented company ready to serve you for mobile app development in Dubai UAE, including Android app development in Dubai UAE and IOS app development in Dubai UAE. From design of user interfaces, brand identity design and graphic design to website development in Dubai AUE and more, there is no better choice for excellence than our team at App Coders. Whether you need a simple site to get you started or full e-commerce website development in Dubai UAE, we're your smart choice.
At App Coders, we're also professionals at digital market in Dubai UAE. This includes every aspect, including search engine optimization in Dubai UAE, still a very useful and necessary practice. We also handle modern social media marketing in Dubai UAE, including Facebook and Instagram marketing in Dubai UAE.
When you turn to App Coders, you're turning to a diverse team of industry-leading professionals who can meet many of your design, development, mobile app and digital marketing needs – and more. We're also the first and best place to turn for a complete Odoo ERP web-based application in Dubai UAE to help power your business.
With more than 12 years experience and many awards to our credit, we can provide everything from a simple standalone website to a complete digital strategy from design to implementation. We explain to you how we can help and make sure you have the understanding you needs and the tools at your disposal to advance you company within your budget and within your time frame.
We're talented, industry-tested pros who have a strong desire to see you succeed and are compelled to take action on behalf of our clients in every way we can. Your company needs the best digital presence and digital strategy available for you, and that's why you need App Coders. Why not contact us now to get started?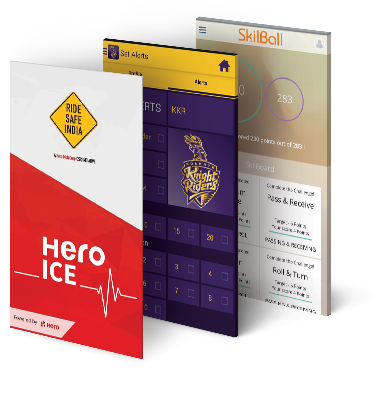 12
Client base world wide
Recent Works
Here's a little taste of our work
Trusted Clients
Some of our most recent clients whom we have collaborated with.